Jacob Solomon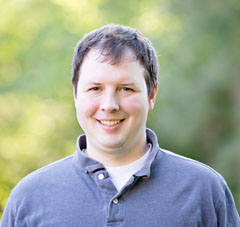 jacobsolomon15 [at] gmail [dot] com
Site last updated on
What I do ...
Human factors research
Design, build and evaluate systems that aid decisions
Study the design of sociotechnical systems and their effect on individual and collective decision making
Quantitative research and data science. Strong expertise in experiment design.
Qualitative UX research, learn about users by talking to them and observing their interactions with systems
My background ...
Currently a user experience researcher at Amazon Web Services focusing on Internet of Things cloud services.
Previously a post-doc at the University of Michigan working with Brian Zikmund-Fisher and PhD student at the BITLab at Michigan State University where I worked with Rick Wash.
Master's degree in HCI (UX design and research) from University of Michigan School of Information and Bachelor's in human factors engineering from University of Utah Dept. of Psychology